CSL believes in the promotion of structured trade solutions that can support the range of players across agricultural value chains, by providing tailor-made products to cater for the industry needs through collateral management, stock monitoring, and commodity services.
CSL is a commercial inspection and certification company offering traditional collateral management services integrated with the legal protection of warehouse receipts. CSL is founded in the midst of the ACE warehouse receipt system, where CSL is the independent legal entity for the experienced ACE inspection team; enabling CSL to offer a more complete service package to financial institutions and storage operators.
Born out of the requirement to offer Inspection Services for the Agricultural Commodity Exchange, CSL was established on 16th August 2018 by ACE Trust and is a purpose built vehicle to carry out Inspection, CMA, Certification, and reporting services for both clients of the Warehouse Receipt System, and agricultural financiers.
The CSL management team has over 25 years of combined experience in developing structured market solutions in Malawi; 7 years' experience in direct management of warehouse operations in both urban and rural areas across Malawi; and 8 years' experience monitoring stock at large agribusiness in major trading centers.
Since August 2018, CSL has received over 240,000mT of commodity (worth over $59,000,000) under CMA contracts and enhanced our service offerings to include not only traditional CMA with 24-hour surveillance but also stock monitoring, commodity analysis, and inspection services.
 Extensive experience in both Warehouse Management and Collateral Monitoring
 Professional Indemnity Insurance Cover
 Offering 24 hour surveillance of the storage facility
 Legal protection through the Warehouse Receipt System under the Warehouse Receipt Act (2017) and the Financial Registrar Commodity Exchange Directive
 CSL offer access to the Warehouse Receipt Registry for full monitoring of stock, reports, risk monitoring, mark to market and price information.
 Standardized working documents
 Specialist in Agricultural Produce handling and  commodity grading standards
 Proficient in handling non-agricultural produce
Fueled by a desire to offer an exceptional service to our portfolio of clients within the Agriculture and Financial industries, CSL offers unique and bespoke packages, so YOU can create a service package tailored to YOUR needs. CSL are fusing traditional CMA, with advanced reporting accessible through a live, online platform – so you can log on, anytime, anywhere.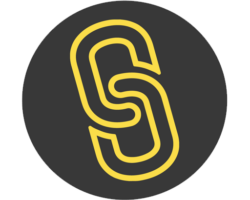 To be driven by our values to exceed customer expectations with a range of high-quality and tailor-made applicable commodity services in Malawi.
To be the reputable and preferred provider of commodity certification and related services in Malawi and beyond by engaging with our stakeholders to create and execute a range of applicable and resilient products to safeguard commodity value in an inclusive and accessible marketplace.
To serve with integrity and due diligence.
To commit to accountability for our clients and shareholders.
To create a positive and engaging work environment for our employees.